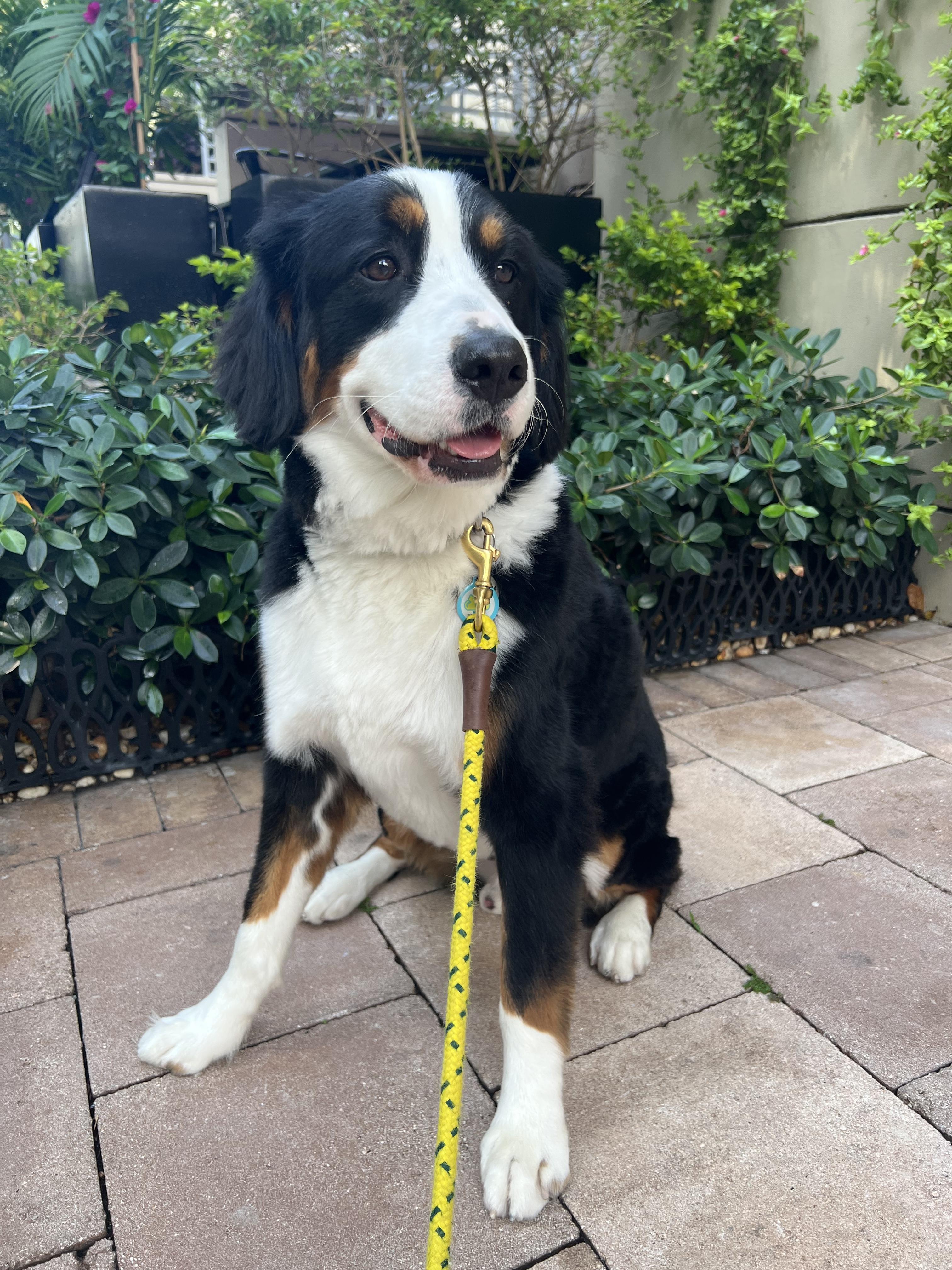 Millions of people across the United States have their dogs with them at all times. Going to the movies, riding public transportation, eating out, and shopping, all includes one hand on a leash. There is more than meets the eye in these situations. Many people need to have their dog with them for support and assistances due to physical, mental, and emotional disabilities. People who require a service dog need the dog in order to complete daily tasks and to help feel better during the day. We all know that dogs provide love and support, however some people need a service dog in order to safely get through the day. Those who understand the important role of service animals can volunteer with their trained service animal to visit hospitals, retirement communities, and schools. If you are considering making your dog a service dog, where should you start?
Try to find a website or database that you can trust. You will sometimes have to pay a fee, but generally not upfront to receive information or registry packets. There are scams out there that will take your money and not issue a legitimate documentation for a service dog. Reliable sites include The United States Dog Registry, Anything Pawsable, and The United States Service Dog Registry. These websites can provide more information on what category your dog would fall into and what requirements are necessary to complete the registration. They can also provide more information on the legal aspects of owning and training a service dog, as well as information about volunteer organizations that you can help with your service dog.
Almost any kind of dog can become a service dog. Most registration databases do not have breed, size, or age restrictions (although they can specify that a dog must be older than a certain age to ensure proper behavior). In general, you will have to provide a documentation of your dog's health from a certified veterinarian. You will also have to either complete a specific training course or provide proof of completing an acceptable one. The specific route you take to get a dog licensed as a service animal will give you more information on that. In most cases, you will have to prove your dog can walk on a leash, handle crowds, provide the necessary assistance for you or another person (in case of volunteer work), respond to basic verbal commands such as "sit" or "stay," won't beg for food or become distracted, and won't try to wander off when working. If the service dog is for you, you will also have to provide medical proof of your need for a service dog from a medical professional. After determining what kind of certification you need and if your dog will be able to fulfill the requirements, you will be able to apply.
If your dog is accepted, congratulations! You have just enhanced your life, and, as a volunteer, the lives of many others. Training may continue and may need to be provided for check-ins as time passes. The department that certified your dog wants to make sure that his or her behavior, health, and abilities continue to comply with that of a service dog. Somethings may change in your dog's life. Many service dogs are required to use specific vests, collars, leads, and identification tags when in public. You will also have to keep record of your dog's certification when you both are in public, in case an official would like to see proof. Many service dogs wear bright yellow accessories such as vests to acknowledge their duties and to tell others not to play with the dog while he or she is working. This will open doors for you and your dog, literally! Your dog can now fly for free with you in the cabin, can enter establishments that do not allow other animals, and will allow for housing options that have restrictions on dogs. While you are now legally allowed to bring your dog places, it might be a good idea to remain courteous and provide a heads-up when possible such as at the airport, office, or your new apartment.
If you are looking for a service dog for yourself, but don't already have a dog, you still have options. Many registries will also train dogs for adoption to help with certain needs such as hearing difficulties or anxiety disorders. These dogs will be fully capable of helping you with what you need and will make excellent companions. Most of them are rescues who have been trained by certified professionals to assist with specific disabilities or difficulties. Try contacting your medical provider or an organization that specializes in helping specific people, such as veterans.
Service dogs are well-trained, attentive, and caring pets that provide assistance and companionship for many years. Whether a service dog would help you personally or others through volunteer work, the service dog will create a lasting impression on those in need. Looking to book a dog walk?