Swifto's hiring process is rigid and taken very seriously. The 1% of hired applicants are expected to uphold the values and duties that a Swifto dog walker entails. We pride ourselves on our high quality care, reliability, and qualified and professional employees. To instill this message, our walkers undergo a four-step training process. During this training period, we work alongside walkers to give them the necessary skills they need in order to be a successful and stellar dog walker.
Step 1: Harnesses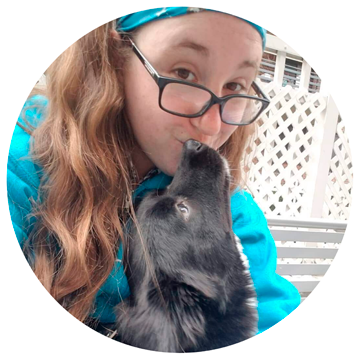 The first part of the dog walking training is learning the do's and don'ts of dog harnesses. It's crucial that our walkers understand which type of equipment is most effective/ beneficial and why. This is an in depth portion of training that is explicitly conveyed to the trainee. Our dog walkers get hands on harness training by practicing putting on and taking off the different types of harnesses. This provides them with the exposure they need in order to confidently and appropriately handle a variety of harnesses, which leads to a successful dog walk.
Step 2: Online Course
The second part of Swifto's training course requires passing an online course regarding dog behavior. Swifto firmly believes this information is beneficial not only for the trainee's sake, but for the dog's sake as well. This information is reinforced because it will be applied in real life dog walking situations. The course is thorough and designed to test the trainee's knowledge and awareness about typical dog behavior and why/ why not it's being exhibited. The presentation discusses everything from body language basics to dog socialization 101. There are 24 mini-courses, each of which are concluded with a short quiz that reinforces what was taught and shows us whether or not the material is understood.
Step 3: Presentation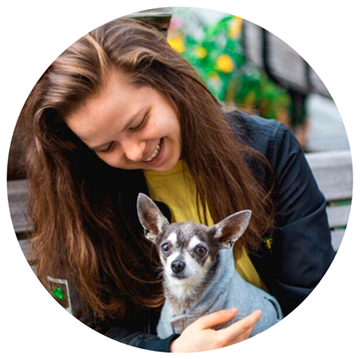 The third portion of training is a one-on-one presentation. The trainee watches the slides and engages with the trainer in order to fully comprehend the information. Certain points, like constantly updating the dog's progress, taking photos, and reading all of the owner's provided information is reinforced. After, the trainee learns the rules of apartment access and client property. We outline the different types of apartment access and how to go about doing so successfully, respectfully, and safely. We confirm the trainee knows everything dog care entails and the different methods of doing so. The one-on-one training highlights the importance and prioritization of each dog's safety and the serious commitment our dog walkers make. This part of training provides each trainee with the proper knowledge they need before practicing real dog walks.
Step 4: Practice Walk
So, the dog walker read, studied, and took tests on everything they need to know about dog walking. Now, they apply what was learned to the real world. Walkers will learn how a walk works while giving them a chance to fully apply their previous knowledge. This final step of training is extremely important and shows us what kind of dog walker the trainee is. Proper execution of our dog walking techniques is expected. We clarify any questions or issues you may encounter on a walk and allow you to get a glimpse of a typical day.