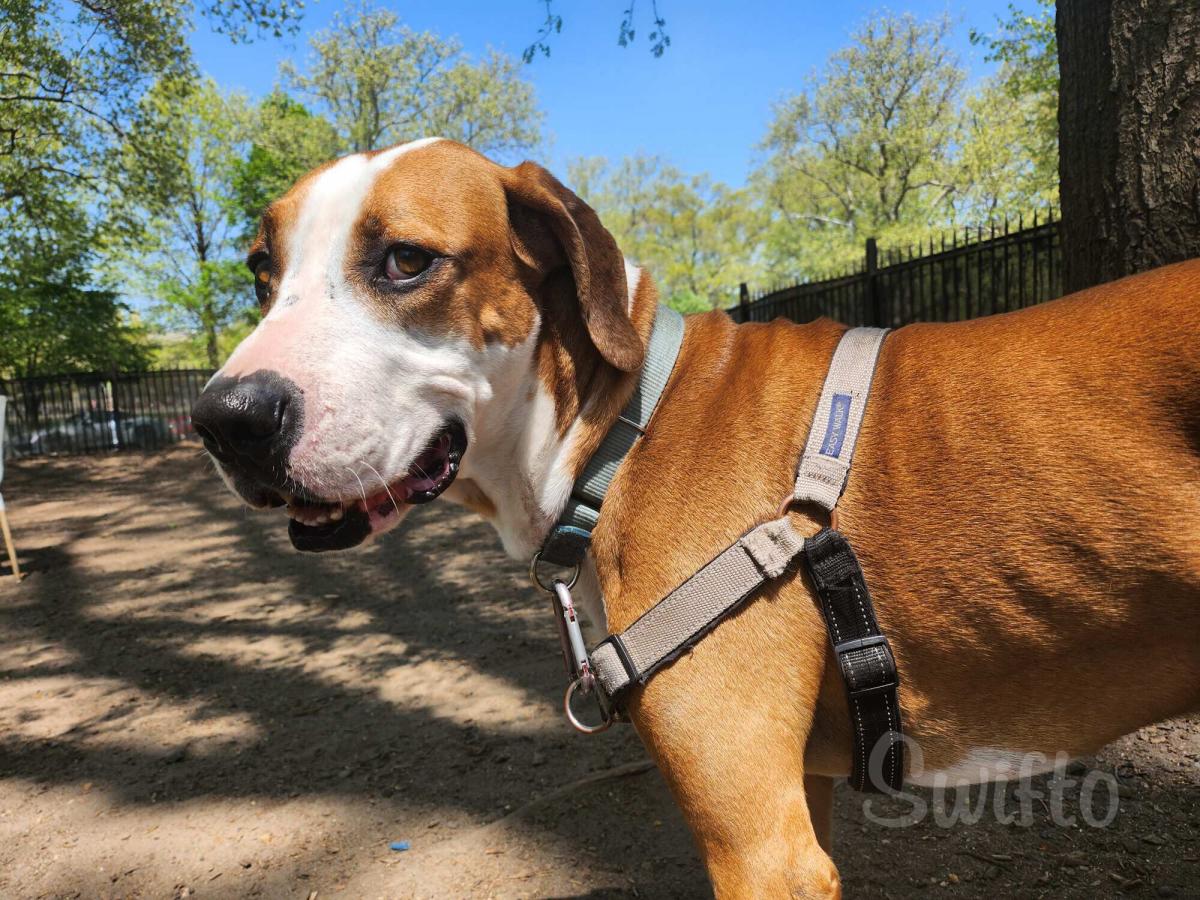 We often get asked, "why do I need to schedule walks if I only want a meet and greet?" so we'd love to explain a bit more about this! 
In short, we want to make sure the walker we send for the meet and greet will actually be available for the dog walks needed. In addition, there is no charge unless everything goes well during the meet and greet. So, you are not charged ahead of time for putting the walks in the system.
So let's elaborate a bit! 
In order to arrange for this meet and greet with one of our pawtastic walkers, Swifto's scheduling team has to first find you a walker who is the best fit based on what you are looking for! We take several things into account such as the day(s) you need the walk(s), the time window(s) selected, the walk duration, and the location of the walk(s). We also take into consideration special requests like needing a walker who is experienced with a dog that pulls, or who is familiar with your dog's breed, or dogs that only get along with female dog walkers, etc.  
The majority of Swifto dog walkers already have pre-set walk schedules where they walk the same dogs on certain days and times during the week. Additionally, many walkers will have other outside recurring commitments to take into account, so if we were to just send one of our dog walkers to the meet and greet, without knowing upfront what the actual schedule needed is, it is very likely that the dog walker may not end up being available for the walks themselves. Thus, everyone's time would have been wasted, which is what we'd like to try and avoid! 
However, once we know the schedule needed, as well as the dog's needs, we can then have the scheduling team use all of the provided criteria to search for the best fit for you and your dog, who will actually be available for the days and time windows that you need. We would hate for your dog to meet a dog walker they love only to find out during the meet and greet that they aren't actually available during the time windows needed. 
Rest assured, the meet and greet will always take place before the scheduled walk(s) so that you can ensure it is a good fit before moving forward! In the event there are changes to your schedule once your walks have already been paired (such as time window changes or the days of the week the walks are needed), there is a chance that the dog walker you met may still be available. We will always check with them to see if they can accommodate these changes! In the event they cannot, or you feel for some reason that they aren't a great fit, we are more than happy to arrange for another meet and greet with one of our other paw-tastic dog walkers before the dog walks are scheduled to start. 
Are you not sure when you will need a dog walk yet? All we need is one date in order to get it added to the schedule and begin the process of finding you a paw-tastic walker so that we can arrange for that meet and greet! Remember, by adding the walk in, this just means that we know for certain that the walker we send for the meet and greet is also available for that specific time and day too. It has no implications in terms of billing since new clients are billed a week after the first walk, and any scheduled walks can easily be canceled if you decide not to go through with the dog walker after the meet and greet, at no charge to you. 
We totally get that you may not want to commit to anything before first seeing "how it goes," so think about it this way, by letting us know your anticipated schedule upfront you're basically reserving those spots in the potential dog walker's calendar, so that if it everything goes well in the meet and greet, they will definitely be available for you, while leaving you the option to cancel within 24 hours notice regardless.
If you'd like to schedule a dog walk so that we can arrange for a complimentary meet and greet, email us at
scheduling@swifto.com
, or give us a call or text at (917) 746-7633 or you can register online at Swifto.com :)