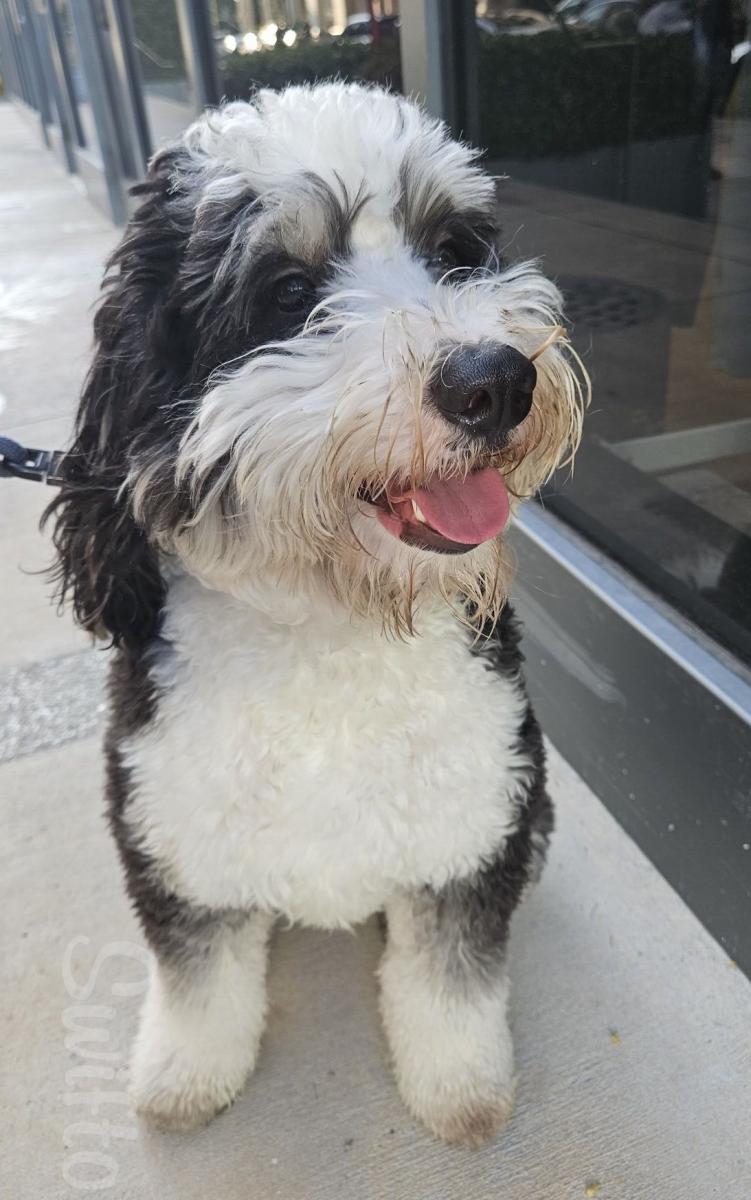 Definitions of what is considered to be "last minute" vary from person to person! We will have some clients who may reach out to us a month in advance to schedule dog walks and apologize that it is last minute (which it is not!) and others who may reach out an hour or two before a dog walk is needed to see if someone is available to walk their dog (which we are always more than happy to try and arrange :-)). 
A last minute walk at Swifto is not any different from our regular walks or sporadic walks. You will still be matched with one of our excellent dog walkers, pay the same amount, and can select if you prefer one of your dog's previous walkers. 
The only difference is that if it's super last minute, we just cannot promise to have anyone available. (But we will let you know regardless!)
So what's considered last minute? 
Since our office is officially open for scheduling purposes Monday - Friday from 9 AM - 5 PM, and it takes us a few hours to find a dog walker who may be available, we define a last minute walk to be anything that gives us less than 5 business hours to try and match an available dog walker. 
This is different from our service hours which are from 6 AM to 11 PM 7 days a week! 
How are the 5 business hours calculated? 
The 5 business hours start from the time we receive the initial request either on the app or website directly or via calling/texting or emailing, until the MIDDLE of the time window of the walk request. For example, if the walk is between 1-3 PM, the middle of the time window would be 2 PM. When adding into the system, it comes down to the very minute it is added on whether or not something will be considered last minute as everything is automatic. 
The hours basically only count if the office is officially open during those hours so that one of our scheduling employees has enough time to reach out to available dog walkers and arrange the dog walk with a suitable dog walker. This means that if you text us at 4:00 PM for a walk needed the next morning between 10-12 AM, since the office closes at 5 pm, we have one business hour that day and since the office reopens at 9 AM the following day, it will give us another two hours in the morning, meaning we will only have 3 business hours to arrange for a dog walker, and so this does not give us 5 business hours to guarantee the walk, and it would be considered last minute. This does not mean we won't be able to accommodate, it just means we can't promise we will, and we will let you know either way if one of our pawtastic dog walkers, will be available or not. 
Or, let's say you add in a walk on Saturday at 9AM for that Sunday between 2-4 PM. This would also be considered a last minute walk since the office is closed both on Saturday and Sunday, meaning we have zero business hours to arrange a dog walker, and we cannot guarantee a dog walker will be found in time. 
We will always do our very best to accommodate your last minute dog walking needs and are happy to still add your walk request to the system which will automatically notify our dog walkers, and we will manually reach out as well to check with our team of dog walkers. We just cannot guarantee a walker when scheduled with less than 5 business hours notice, as all last minute walks are subject to walker availability.
So how would you know if someone is available? 
Last minute walks have an "expiration time" meaning you can specify the time by which you need to know if someone is available, and the walk will automatically be deleted if we have not yet found a dog walker at that time. This expiration time can be modified to best fit your needs so that you will know by a specific time of your choice whether or not we will have someone for you and your dog! You also won't be charged for the walk either, unless a dog walker has been found by that "expiration time" selected. 
How does the "expiration time" work? 
Say you need a dog walker for today between 3-5 PM, and it's now 1 PM. Since we only have three business hours until the middle of the walk window, that would be considered a last minute walk, but you can decide by when you would need to know if a dog walker is available and the dog walk "expires". You can decide that you need to know say by 2 PM (so you can make other arrangements if not), or say you will have to know sooner, by 1:30 PM. 
Selecting a later time for when the dog walk request "expires" gives us more time to reach out to our walkers (both manually and automatically) and see who may be available, and gives them additional time to respond as well, but of course, it has to suit your needs too, since you may need to know sooner rather than later if someone is available so you can arrange an alternative solution, if needed.  
Note, that if a dog walker is available, we'd let you know as soon as they confirm, so this is usually way before that expiration time. The expiration time is basically the last time by which a walker is able to confirm to take on that dog walk. 
What if a key is needed? 
It is important to note that when you are listed as "key access," meaning the dog walker needs a key to access your home, it does further complicate things with last minute walks. It can sometimes make pairing any last minute walks difficult if not impossible, since in addition to finding an available dog walker, we will also have to arrange for the key exchange. The key exchange will depend on whether the office is open at that time for key exchanges, who is currently holding on to that key, etc. This can make last minute key access walks not possible to provide, especially if say the key is in an office which is closed on the weekend. However, if this is the case, the system would let you know right away and provide an error when attempting to schedule the walks.
What if you do have 5 business hours notice? 
The good news is that a walk that is scheduled with at least 5 business hours in advance is not considered last minute and so we will be able to guarantee a dog walker for your dog. For example, if you text us on Wednesday for a walk that is needed on Friday, we have at least 5 business hours notice and can guarantee a walker will be there to walk your sweet dog! Additionally, if key pickups or exchanges need to occur, this gives us enough time to make it happen while our offices are open. 
How to schedule last minute walks? 
The best way to schedule last minute walk requests are directly from the dashboard, that way walkers are notified about it right away. You are more than welcome to send us an email or text but this can sometimes take a little longer, especially if outside of our office business hours, since we have to add it into the system first! 
If you'd like to schedule a dog walk, whether last minute or not, email us at
scheduling@swifto.com
, or give us a call or text at (917) 746-7633 but your best bet is to do so online at Swifto.com :-)